Panthera Sanctuary is situated within the Amazon Basin in the Madre de Dios Region of Southeast Peru. Residing along the Madre de Dios River, the sanctuary is bordered by the famous local reserves of Tambopata and Bahuaja-Sonene. The interest of the reserve lies in the fact that it is situated one of the world's highly endemic and biodiverse areas, making every inch of its forest of inestimable value, mostly because of the presence of aguajales.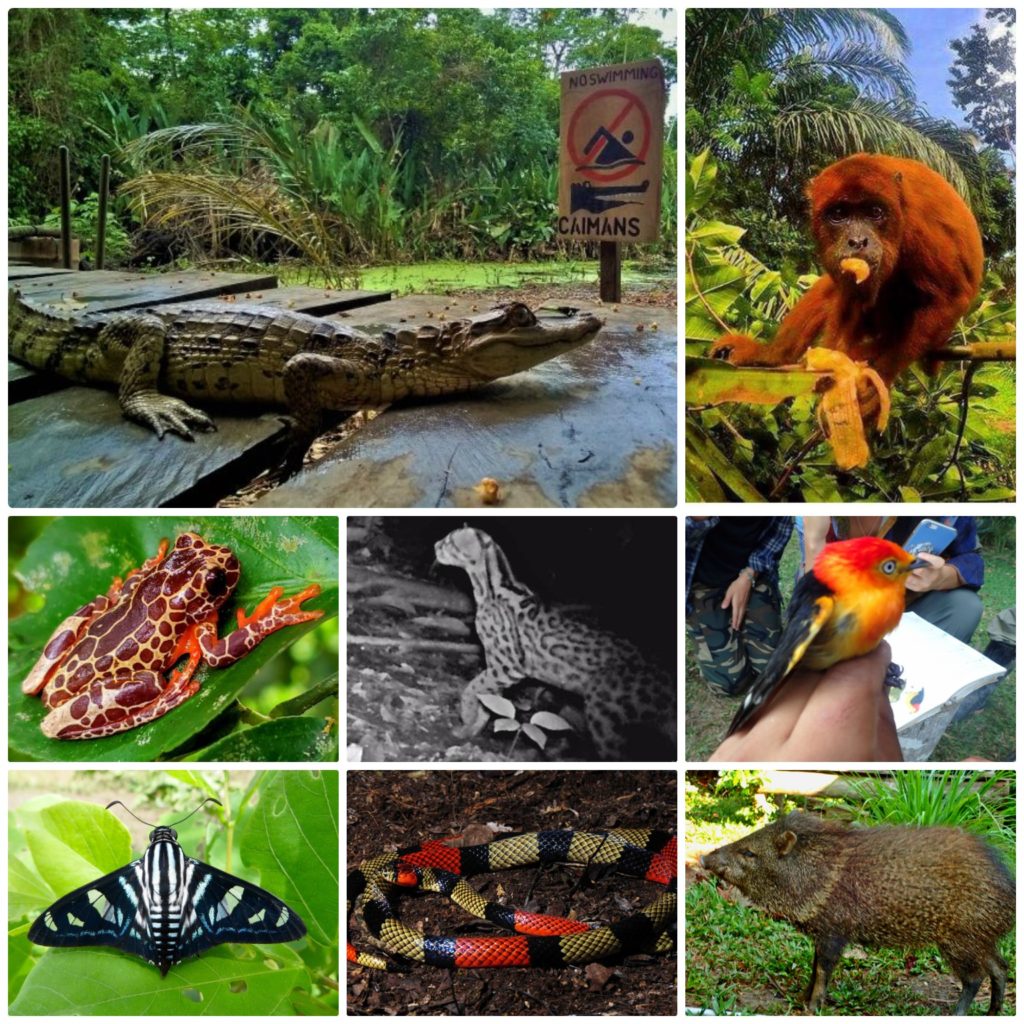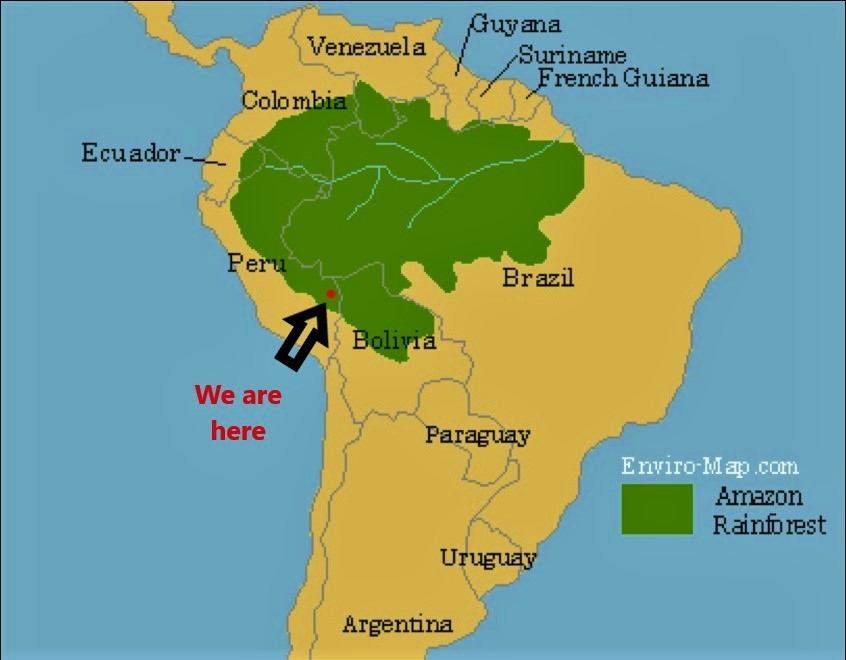 This Map adapted from Enviromap.com displays where within the Amazon Basin we are situated. (Enviro.(2008). Map of the Amazon Rainforest. [Online Photograph]. http://enviro-map.com/amazon-rainforest)
With an airport in the nearest city of Puerto Maldonado, we are a 2-hour flight from Lima, or a 30-minute flight from Cusco.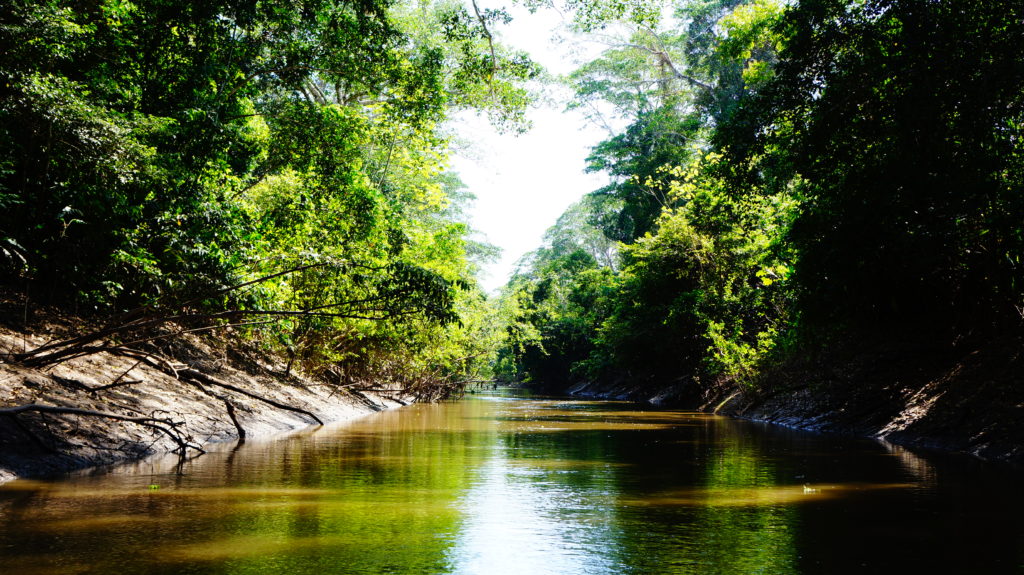 Who are We?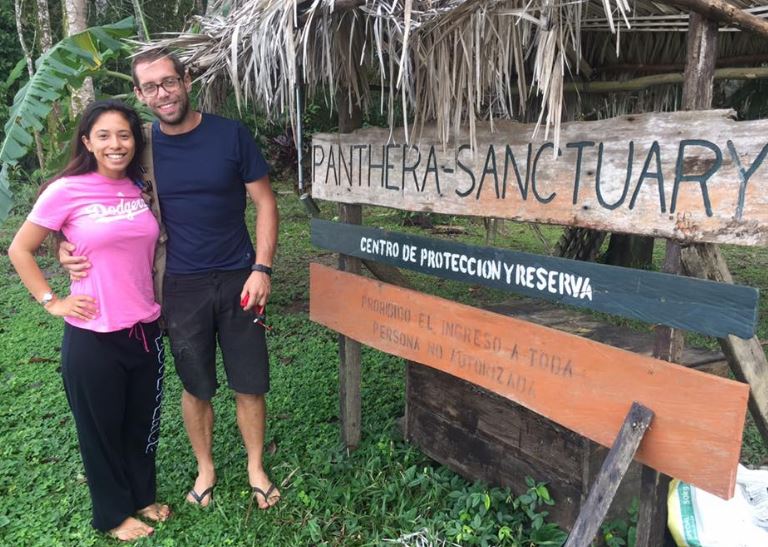 The reserve is run by Pierre & Alexandra, an environmentalist couple who both own and live on the reserve. Not too long ago, this region was once one of the most preserved areas in South America. Unfortunately, a road has since been built, connecting it to the rest of the country and doubling the rate of deforestation. Due to this catastrophic reality, they have decided to fully commit themselves to its environmental protection.
As a small project, the reserve began with 30 hectares Amazonian forest originally bought in 2010 with the goal of preserving portions of forest. Thanks to the help of a few private investors, Panthera Sanctuary was officially established in 2013 as a volunteer center and has since been receiving individuals from around to globe to partake in conservation initiatives.
In February of 2018, we purchased our neighbor's abandoned land, thus expanding the reserve to a total of 60 hectares. More land to reforest, monitor, and protect! This would not have been possible without the funds of our volunteers–to those who volunteered with us and contributed to this wonderful addition, we say thank you!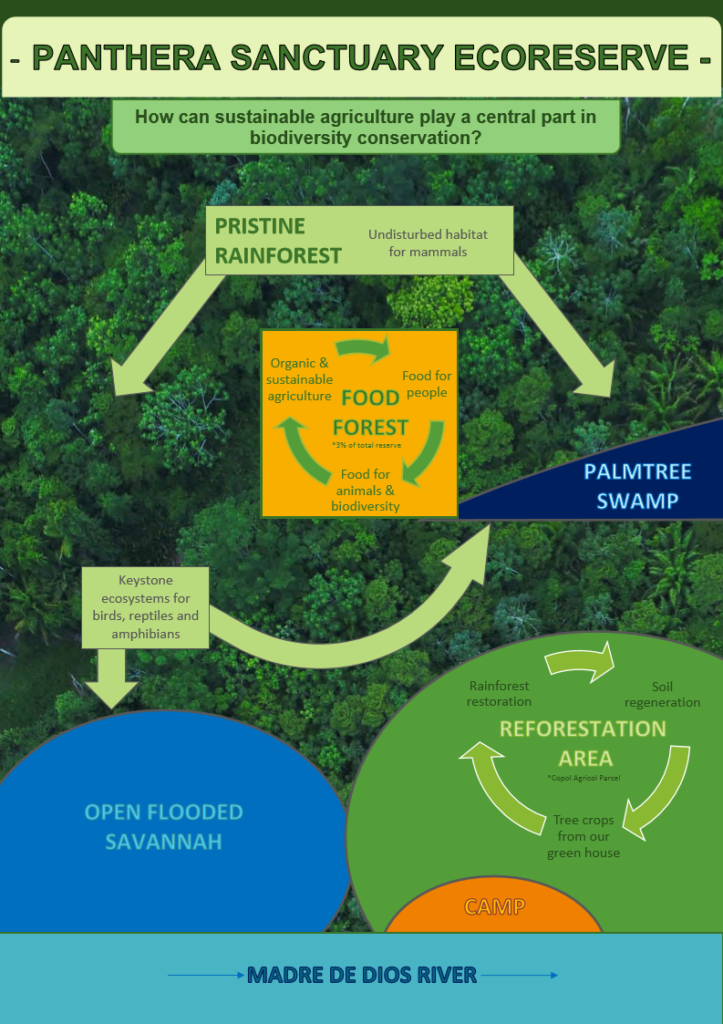 Aside from our generous donors, we are a fully independent organization, meaning we do not receive any government subsidies.
The climate in The Amazon Rainforest is hot and humid. The mean temperature is 28, 30 degrees Celsius (82 to 86 Fahrenheit). The dry season runs from June to August, while the wet (rainy) season begins around October and lasts until March or April. Due to the proximity of the Andes, cold spells may arise throughout the dry season for very short periods spanning from a few days up to a week.
If you are planning your trip with us in the dry season, be sure to pack a few warm clothes!