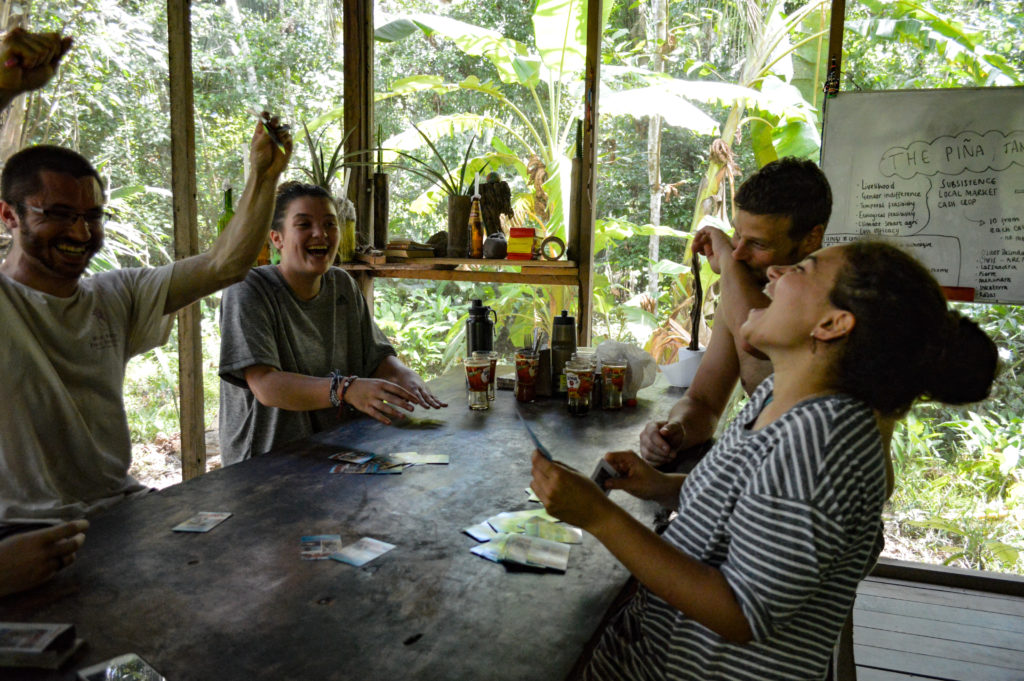 Accommodation
You will be housed with other volunteers in dorm style bungalows conceived and adapted to life in full jungle: running water, a solar-powered dining hall, and collective use of toilet and washroom facilities (cold water only).
Private housing available upon request–additional fees apply.
[Contact us for details]
Meals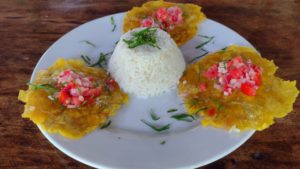 A local cook will prepare you breakfast, lunch and dinner. Meals are mainly Peruvian dishes, so please remember to keep an open mind when trying new dishes and maintain a respectful attitude. Remember, you are experiencing another culture in a foreign country. Enjoy it and soak it in! 
Purified drinking water is at your disposal. Make sure to bring a large durable water bottle to take with you during activities!
Work Schedule
Wednesday through Sunday. Monday/Tuesday are our "weekend" days.
More information on the reserve's work schedule
An average of 2 activities will take place each working day; one in the morning (between 8-11am), and one in the afternoon (between 2-5pm). Depending on the nature of the activity, times may shift. Night activities such as caiman/snake/amphibian monitoring are completely optional but open to anyone interested.
Free Time
There is always work to do at the reserve, whether it's gardening, going on forest patrols, monitoring mammalian activity, etc— but what do people do before, after, or between activities?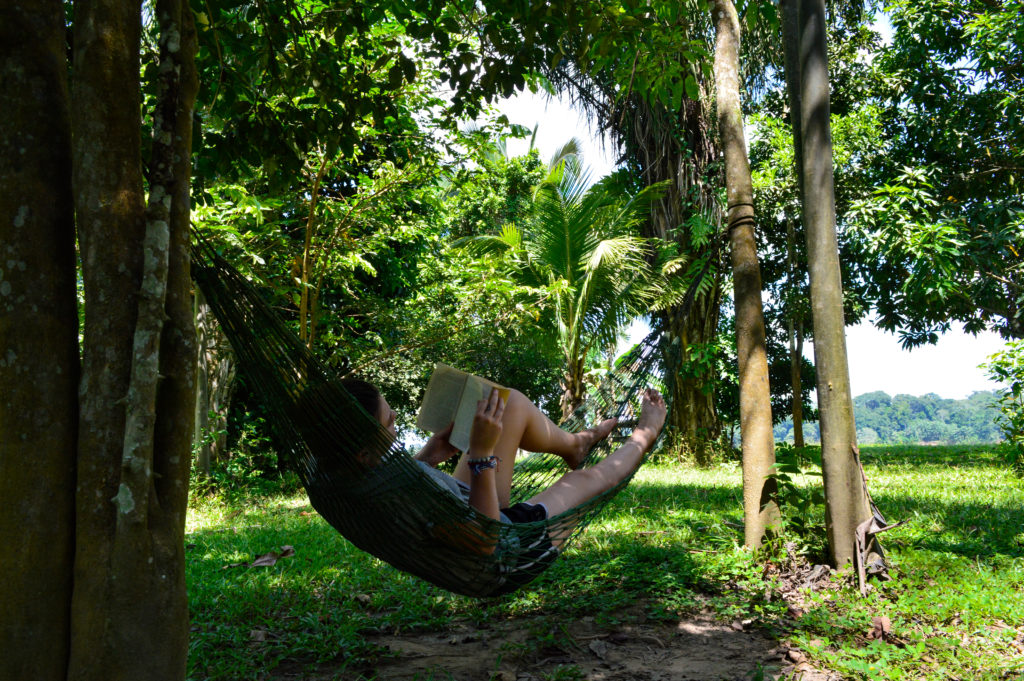 People enjoy a diverse range activities during their off time, including:
Collecting fruit for eating, making jam, or drying
Lounging in the hammocks overlooking the river
Fishing along the river or neighboring stream
Playing using the assortment of games we own (cards, Jenga, board games…)
Watching the sunrise/sunset
Birdwatching
Napping
Swimming in the river or nearby stream
Hanging out with released wildlife that visit the camp
Practicing your language skills by conversing with staff or volunteers from different parts of the globe!
Enjoying city life [Weekends in town] by choosing from a wide range of restaurants, site-seeing opportunities, hotels, etc.
The Rainforest has lots to offer—so make the most out of your stay!