…a series of unmistakable, magnificent footprints from none other than that of the jaguar (Scientific Name: Panthera Onca)…
The Birth of the Reserve…
For many years up until 2010, a special piece of forest was inhabited by a man and his wife, an indigenous woman and her family who came from the native tribe Ese-eja. After spending a great deal of time on their land, their desire to relocate led them to part with it, leaving everything but their essentials behind. Although they hadn't sold the land, they didn't realize what was to become of their parcel of 28-hectare rainforest. As what typically transpires in places such as these, deserted pieces of land attract the wrong kind of people—individuals who are quick to seize any opportunity to make a profit off whatever they can find. Within only a few weeks following the abandonment of the land, the forest became ridded with poachers, tree loggers, gold miners, and other individuals looking to exploit the area.
After witnessing the desecration taking place on one of the last areas of preserved forests on Earth, we decided to do something about it. After meeting with the couple and her family who'd previously owned the land, a way was organized for us to legally purchase the land from them and have it under our careful watch. After throwing out the people illegally trespassing and exploiting the land, we knew we needed to dedicate time to preserving and rehabilitating the area through extensive conservation efforts in the hopes of bringing back the rainforest to what it once was. It wasn't going to be easy, and it certainly wouldn't happen overnight. One afternoon shortly following the acquisition of the area, a series of unmistakable, magnificent footprints from none other than that of the jaguar (Scientific Name: Panthera Onca) were spotted in the mud following a narrow forest trail. Despite the cliff-side erosion from gold mining, depleted amount of wildlife from poachers, and cut/burnt forest gaps from tree logging, this courageous and mighty king of the jungle continued to persevere in the midst of it all.
It was at this point we knew this land needed to be more than just preserved—it had to serve as an interactive safe space–a SANCTUARY–for its forest dwellers to live, thrive, and multiply.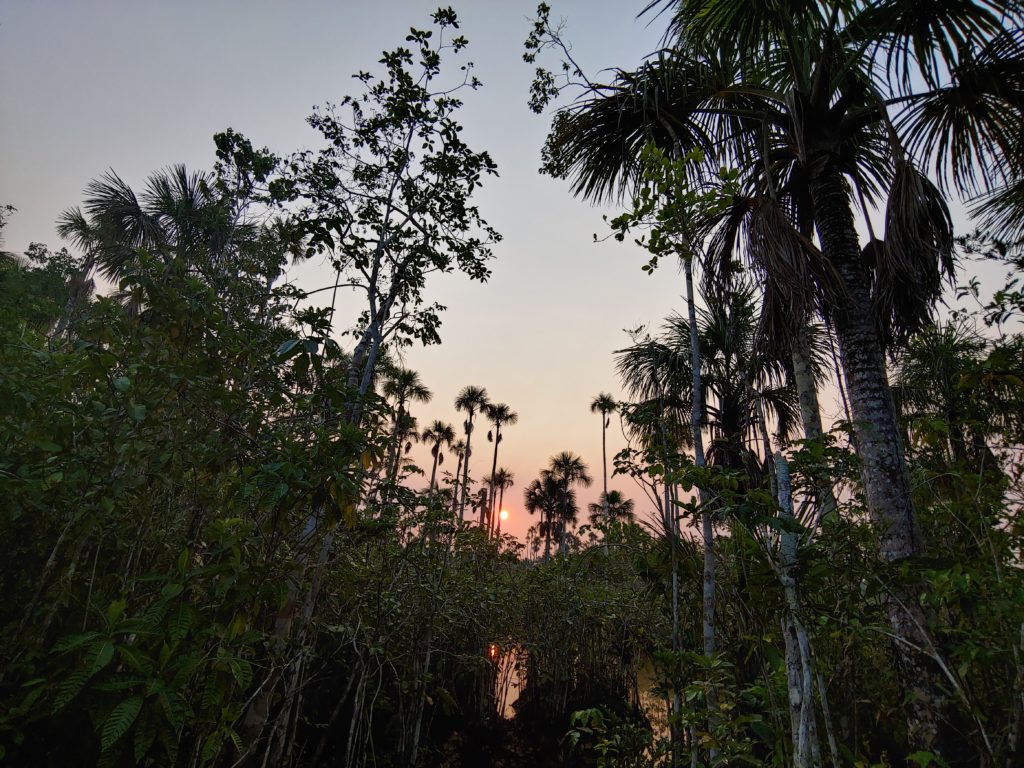 ---
Reviews
0 out of 5 stars (based on 0 reviews)
There are no reviews yet. Be the first one to write one.