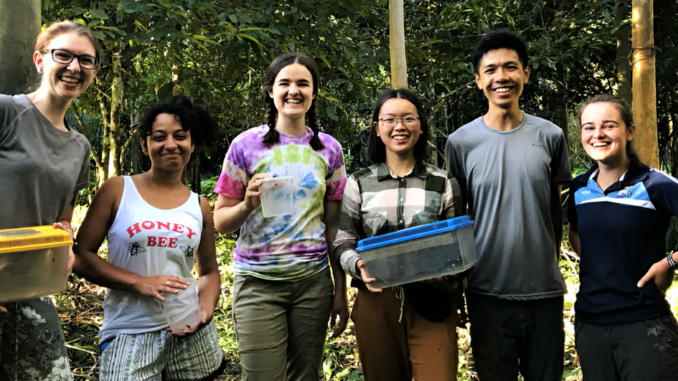 If you are looking for ways to save a bit of money during your trip to the reserve, there are a few options that allow you to visit for a discounted price. You are eligible for discounted rates if you meet at least ONE of the following criteria:
1) Signing up for more than 4 weeks
After 4 weeks, volunteers tend to get the hang of the jungle routine and become more efficient in performing daily tasks—this makes activities much easier to manage. As a result, weekly tariffs after fourth week become reduced. If you wish to gain more skills and are ready to take on more responsibility at the reserve, consider signing up for one of our internship positions!
2) You are a Peruvian student and citizen
Since we are a Conservation Reserve and Volunteer Center based in Peru, we strive to provide the best opportunities for those interested in volunteering in environmental conservation on their home turf! Therefore, Peruvian citizens and students looking to get involved, take action, and make a difference in both their country as well as their community will be able to do so at a price less than those visiting internationally.
3) Signing up in a group of at least 3 or more
If you are thinking of volunteering with us and would like to benefit from a reduced price, consider bringing two (or more) friends along! Group trips not only minimize the stress of traveling alone, you also have comfort and the perfect occasion to share the experience of staying in the Amazon Rainforest with those you care about. Why not create memories together that will last a lifetime?
4) You have an internship with us
For individuals who are working alongside staff, learning valuable skills, and performing tasks unsupervised at certain times, internships will not be priced the same as volunteer fees. However, there is a 2-week training period (priced the same as volunteers) but maintain reduced tariffs following the end of the training period. Internship positions last for a minimum of 4 weeks.